Noon Basketball
Our YMCA has a great noon-ball program for 18 years+.
Stop by any day to check out the action.
Membership is not required to participate in the fun.
Day Passes are available for purchase.
Monday-Friday 11:30am-1:00pm
Main Gym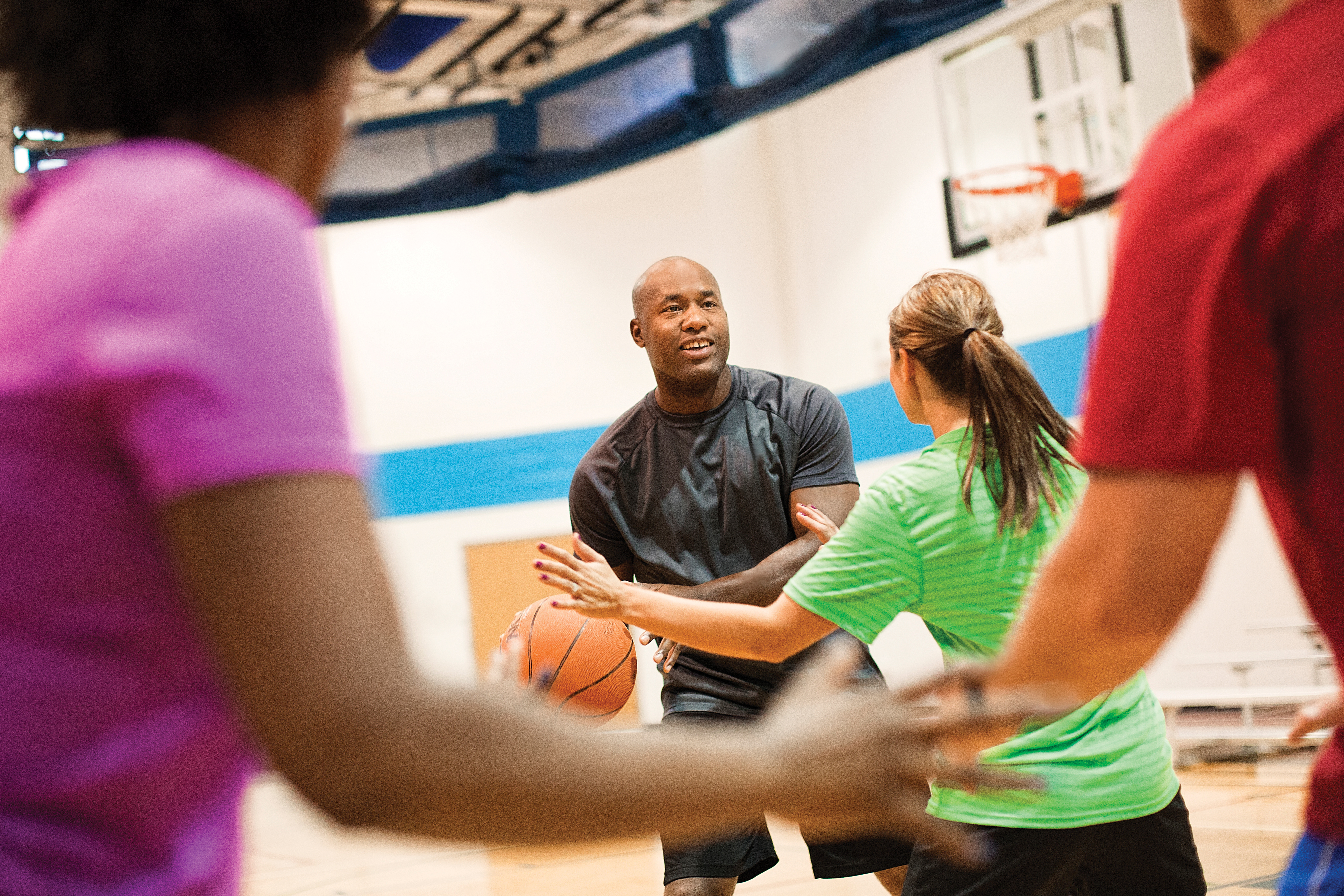 Lunch Crunch
Lunch Crunch is a signature training program for functional development, muscular strength and cardiovascular improvment. It's the little muscles that count! Our trainer believes, that if you can't carry your own weight, then why add more?
We will introduce you to circuit systems, running methods, preventative injury training, weight managment, muscular development, and tendon recovery, all using your body weight as your challenge tool. You will learn some of the most effective training techniques for development and maintaining strength and athleticism.
Enjoy this 30minute challenge that gives you a robust workout with a get-in and get-out attitude for the individual that is always on the go!
Offered Monthly
Monday, Wednesday & Friday
12:00pm - 12:30pm
Members $25.00 / Non-Members $35.00
"To The Limit" Strength Club
July 24 - 28

The YMCA has challenged all members to join our Weight Club. Participants had to successfully perform one repition max on the bench press, squat, and deadlift with correct form with a combined weight that varies by age and gender.
Women: 500+ pounds / Women 50+: 300+ pounds
Men: 1000+ pounds / Men 50+: 750+ pounds
The below participants met all requirements needed to earn their way into the club!! Lifts have been completed for our second round and new club members have been inducted. Click here to see who made the weight.
See the fitness center attendant to test.
Pound For Pound Challenge
TBA
In the Pound for Pound challenge participants are weighed prior to competing. Participants body weight will be placed on the bar (to the nearest 5 lbs.) and participants will perform the bench press until fatigue sets in and a proper press can no longer be performed. Repetitions will be counted and the participant with the most reps will be declared the Strong Man champion and awarded the Pound for Pound trophy.
See the fitness center attendant to test.