As we continue to navigate through our current pandemic and the need for additional programs and activities increase we continue to look for ways to do so safely.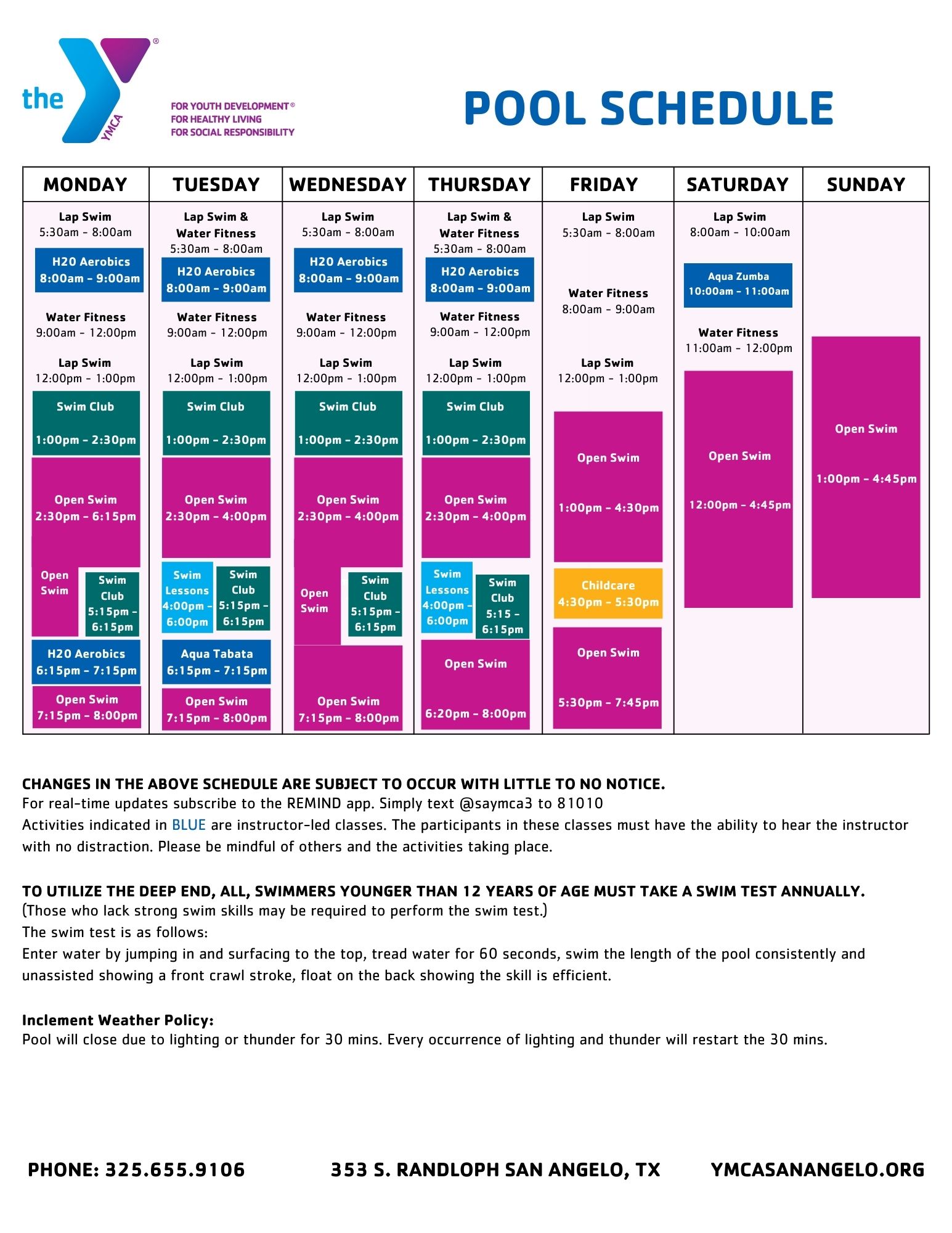 As of January 18, 2021, the pool will close at 8:00 pm. You can find the current schedule here. Printable Pool schedule
When utilizing the pool for LAP SWIM
2 people per lane swimming opposite each other.
INDIVIDUAL WATER FITNESS
Please use personal responsibility and social distance from others not in the same household.
SWIM CLUB
One swimmer per lane when possible.
WATER AEROBICS >> Classes have been added in the evening!

Limited capacity
Social Distancing of 6 ft.
Modified schedule
OPEN SWIM
The pool has reopened for lap swim. We ask that members use personal responsibility and social distance from those outside of their household.
Masks are not required while in the pool. Those spectating must wear a mask.
Do not share personal pool toys.
Please shower before entering the pool. Showers are available in the locker rooms or on the pool deck.
Contact Aaron Byrd at abyrd@ymcasanangelo.org for more information!