11-Man Football League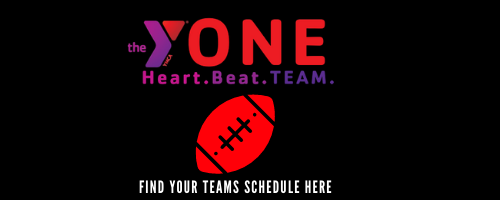 Registration is complete, teams have been formed and team's are now eligible to begin practice. If you have not been contacted please contact the Youth Sports Department at 325.655.9106.
Season start date of September 19, 2020 with season ending play also known as Super Bowl weekend will occur November 7 (Pee Wee division) and November 8 (LW and HW divisions).
COVID-19 Safety Procedures
During practices cohorts (groups) should practice the following guidelines:
Masks are not required while actively playing/participating.

Achieve social distance when possible.

Provide sanitizer to players before/after each practice.

No community water dispensers. Players should bring an adequate amount of water.

It is recommended that spectators wear a face covering when social distancing is not achievable.

Coaches should ensure sanitation of equipment before and after practice. (balls, blocking dummies, etc.)
Game day procedures are as follows and subject to change as season progresses.
Players and parents will sit on the same side of the field, opposite the opposing team.
Home will sit on the East side and Visitors will sit on the West side.

Players do not have to wear face coverings when actively playing or warming-up. Masks are required when waiting to play and when social distancing from others is not achievable.

Masks are higly recommended at all times, but REQUIRED when social distancing is not achievable.

Community water dispenser or water bottles are PROHIBITED. Individual bottle are required.

Equipment and players hands should be sanitized before and after each game.
Remember! Children and spectators experiencing any symptoms of illness should stay home. Exposure to a known case should be reported to the team coach immediately.
Please be patient with us. It is essential to the program that all guidelines are followed. These guidelines are subject to change as the season progresses.
Want to know more about the league your child play's in? Revisions have been made to the 2020 Youth Football rule-book. Click here to see.