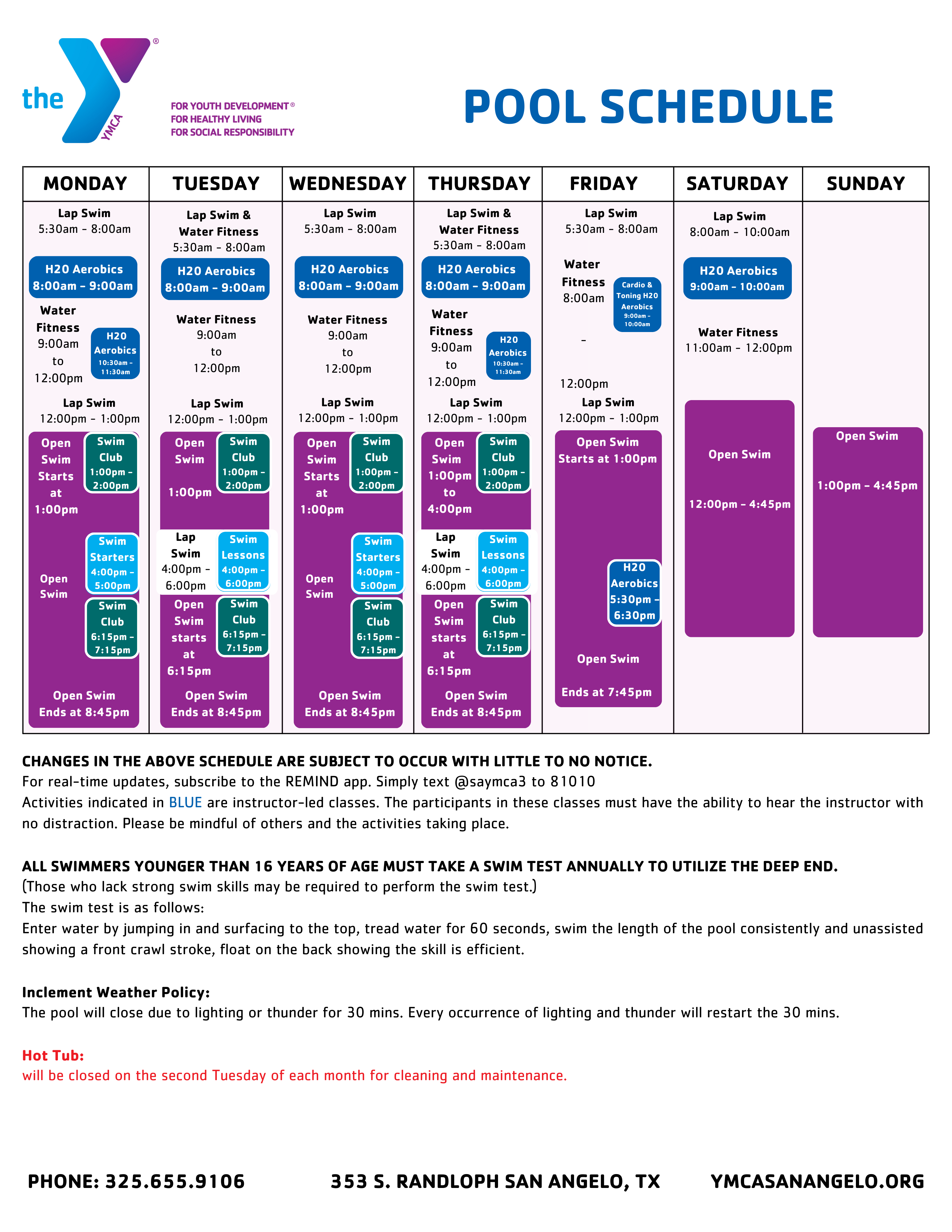 Printable pool schedule here.
Inclement Weather Policy:
For every instance of lighting, the pool will close for 30 minutes, in the case of lightning striking within the 30 minutes we will restart the timer.
Pool Dress Code:
Shower, before you enter the pool Proper swim attire, must be worn at all times.
Gym shorts, cut-off jeans, cloth, and disposable diapers are prohibited.
U.S. Coast guard approved lifejackets and wearable foam floatation devices are allowed.
Hot Tub will be closed on the second Tuesday of each month for cleaning and maintenance.
Contact the Welcome Center at 325.655.9106 for more information!