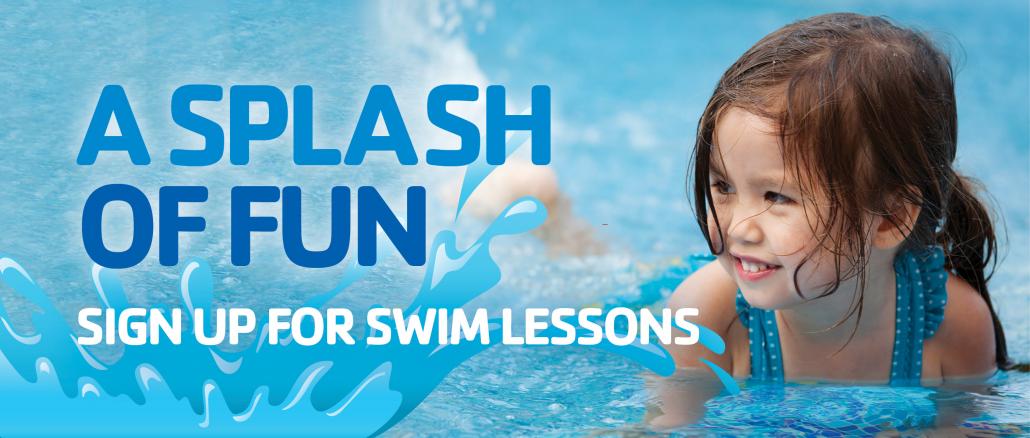 Monthly Swim Lessons
Swim Basics for Preschool (3 - 5 years)

Students learn personal water safety and achieve basic swimming competency by learning two benchmark skills: swim, float, swim—sequencing front glide, roll, back float, roll, front glide, and exit—and jump, push, turn, grab.
In Water Acclimation, Water Movement, and Water Stamina, students are taught the recommended skills for all to have around water including safe water habits, underwater exploration, and how to swim to safety and exit in the event of falling into a body of water. Activities, games, and drills, geared to reinforce learning, are utilized heavily as students progress in this skill-based approach to swimming.
Stage Descriptions:
1 / Water Acclimation
Increases comfort with underwater exploration and introduce basic self-rescue skills performed with assistance.


2 / Water Movement
Encourages forward movement in the water and basic self-rescue skills performed independently.


3 / Water Stamina
Develops intermediate self-rescue skills performed at longer distances than in previous stages.


Swim Strokes for School Age (6 - 12 years)
Having mastered the fundamentals, students learn additional water safety skills and build stroke techniques, developing skills that prevent chronic disease, increase social-emotional and cognitive well-being, and foster a lifetime of physical activity.
In Stroke Introduction, Stroke Development, and Stroke Mechanics, swimmers have introduced the four competitive swimming strokes as well as rescue skills and healthy lifestyle habits.
Stage Descriptions:
4 / Stroke Introduction
Introduces basic stroke technique in front crawl and back crawl and reinforces water safety through treading water and elementary backstroke.


5 / Stroke Development
Introduces breaststroke and butterfly and reinforces water safety through treading water and sidestroke.
Monthly Swim Lessons:
These lessons consist of 8 – 30 minute sessions meeting every Tuesday and Thursday. An instructor-student ratio of 5 to 1.
Times: 4:00pm, 4:30pm, 5:00pm, 5:30pm
Weekly Swimm Lessons: (offered in summer) These lessons consist of 8 - 30 minute sessions meeting Monday through Thursday for two weeks.
Times: 9:00am, 9:30am, 10:00am
Dates: Contact Welcome Center for dates
Fee: $40 for Y-Members / $55 for Non-Members
Contact the Welcome Center at 325.655.9106 for more information!